When you want to uninstall Kaspersky Internet Security, Pure or Antivirus from your PC, sometimes remnants of the installation get left behind.  It is good practice to run a removal tool to clean up the areas of the registry and hard drive that contain traces of Kaspersky.
There is a little-known tool that can help you to do this.  Right click the link below and save it to your PC. Copy it to the problem PC's desktop (by USB pen drive if required) and run it from there.
Kaspersky removal tool all versions
I would then suggest a reboot and a registry clean with the free Ccleaner. As you can see from my screenshot below, even after the Kaspersky removal tool has been run, there are a few legacy registry entries left in there. Click to enlarge if you want to see the entries (then hit your browser back button to return to this post).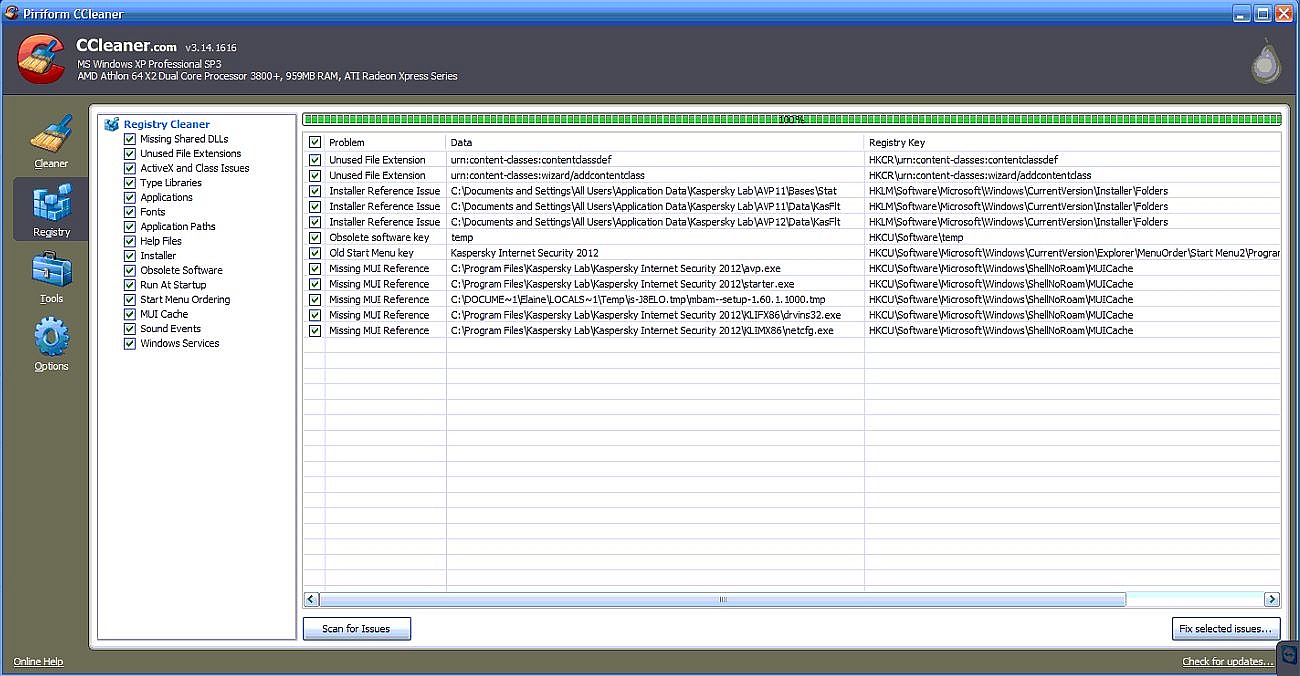 After that, another fresh restart and a reinstall of Kaspersky should see your PC back to normal. If you need to renew Kaspersky at the cheapest price, see my articles here:
Cheapest renewal Kaspersky Internet Security