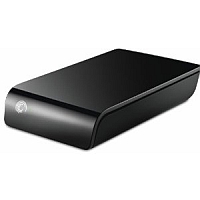 Seagate 1tb external hard drive review. You can get these 1 TeraByte (1TB) hard drives at incredible prices this month:
Seagate Expansions 1TB
This is a super slick USB2.0 drive that has good transfer rates and nice packaging.  It sits on rubber feet so suffers no vibration problems and looks good on any desk.  Easy 'plug and go' setup and Seagate reliability.  Highly recommended.
Best price on Seagate 1TB hard drive
Western Digital Elements 1TB
With USB 2.0 and 7200rpm this drive is very keenly priced.  The gloss case means it sits nicely on your desk, ready to backup your docs, photos etc.  Performance is pretty good and we only noticed a small hum when searching for and copying files.   Quiet, cool and comes with a 2 year warranty.  Currently on free delivery via Amazon.
Best price on Western Digital Elements hard drive